Make Your Vision Sound

Experience
Since 2003 we have been manufacturing the highest quality CD's and DVD's for media, marketing, film, music and promotional clients. Whether you're a large corporation or a band just starting out 3XL can service all your content needs.

Competitive Prices
To work with the biggest and the best in the music, film and corporate fields means we have to be one step ahead in our competitiveness. Talk to us about the best solution for your needs at market leading prices.

Punctuality
Time is money and 3XL pledges a total commitment to punctuality. Our track record speaks for itself. So if you're releasing a new product, launching a new album, premiering a new film. Talk to 3XL to ensure your project arrives on time every time.
Poster Printing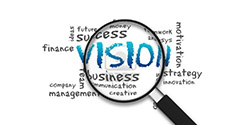 Our vision, from the outset, is to be the leading company servicing the media, music and film industries. With comprehensive solutions including CD, DVD, specialised packaging, merchandising and printed promotional material, of the highest quality at an industry-leading price.
Our Mission is to provide all our clients with exemplary service, the highest quality product delivered on time and on budget.